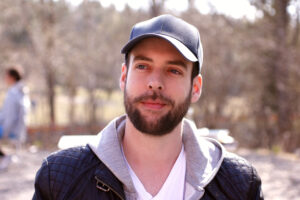 Works
---
Programming, sound production and music composition for the game "Hexagroove" @ Ichigoichie
Oct 2018 – May 2019
Internship
Programming, development & design, sound, and music
Part of the development team for the game
Main responsibility was UX/UI
Main programming language: C#
---
Music creation for the game "Tiny Echo" @ Might & Delight
Nov 2016 – Jun 2017
Tiny Echo awarded for "Best Audio" by Reboot Develop 2018:
Tiny Echo awarded "Swedish Design Award 2017" in the category Game of the year:
The music in Tiny Echo received very positive reviews:
---
Music creation for the game "Barmark" @ Stormhatt Studios
May 2014 – Jun 2015
---
Education
---
Application Development, YH Newton Kompetensutveckling
Sep 2017 – Jun 2019
Trade school education which expanded my technical experience of digital platforms.
Studies included object oriented programming in languages as Java, JavaScript, HTML, PHP, CSS, with focus on Android- and iOS-platforms.
Courses in UI/UX and web development.
---
Digital Audio Production, Blekinge Tekniska Högskola
Sep 2011 – Jun 2014
Bachelor degree in audio engineering and production.
Group projects between the academy's faculties. Included multi-media productions of games, movies, art installations, and interactive media.
Expansion of previous academic studies of traditional creation of music.
Founded my professional career as a modern composer for digital platforms.
---
Musicology, Uppsala University
Sep 2010 – Jun 2011
Academic studies including theory, history, and philosophy.
Developed a foundation of knowledge around musical composition and sound design.
Historical perspective and the role of contemporary music and its potential development.
---
Studies of Popular Music, Stockholm University
Jan 2009 – Jun 2009
---
Check out my youtube channel: @MountWest